About Us
We're specialists in the business of aircraft sales and acquisitions. As owners, operators, and pilots we have an intimate understanding of the many facets of aircraft ownership and operations. Armed with this knowledge, and using our extensive network of industry resources, we ensure that the sales and acquisition process is smooth and seamless for our clients.
Our mission with over 20 years of experience successfully negotiating complex transactions, we're dedicated to building and maintaining lasting client relationships based on trust and integrity. We are committed to meeting the needs of our clients, producing results over a wide spectrum of aviation services.
Meet Our Team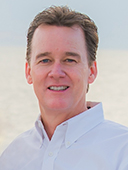 Ed Dahlberg, President of Emerald Aviation Inc., has more than 20 years experience in the field of business and commercial aviation. He began flying in 1978. After obtaining his commercial, instrument and multi engine certificates he served as a pilot for a regional commuter airline. In 1988 he began his career in aircraft sales at Jettech, Inc and later went on to manage the company. In 1995 Ed left to establish his own company Emerald Aviation. His aviation experience is complemented with a Bachelors Degree in Marketing from the University of South Florida.
Gaining trust and confidence of customers over the last two decades, he has the admiration of many in the marketplace. Through transparent business transactions and always effectively representing the best interests of his clients, Ed has developed business relationships worldwide that have endured through the years. Straightforward plane sales and multifaceted transactions; King Airs to Gulfstreams and everything in between, they are all handled with one objective in mind, his clients.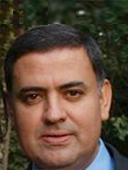 Leonardo graduated from "Universidad Catolica" Bachelor of Arts-Law, in Venezuela in 1987 with Master's Degree in Civil Law 1991, following graduation he worked in the Sofitasa Bank as an Attorney for several years. Leo is a private pilot with single engine rating and is passionate about aviation. In Venezuela he began his own sales organization "Aero XXI C.A." in 2002, and completed the sale of a Cessna 340A, Piper Cheyenne I, and Turbo Commanders 690BII and 840.
Leo was editor and has written in the past for www.aeroxxi.com (2002-2004), a publication promoting corporate aviation in Latin America. Leonardo habla Espanol.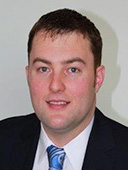 Mitchell Gadsby is an aircraft engineer, with more than ten years of experience in base and line maintenance with a leading commercial airline. Mitch received his engineering degree and EASA full B1 license from the City of Bristol College, Bristol, England, and has earned type ratings on B757, B767, B777-200/300 with GE90, Rolls Royce and Pratt & Whitney engines and is composite trained. Mitch knew from an early age that he would pursue a career in the aeronautical industry, and received a Churchill Bursary for gliding at sixteen and was awarded a Royal Air Force Flying scholarship at seventeen. He brokered his first plane deal while in college by locating, organizing and supplying the college with a Learjet.
Mitch has earned extensive professional accolades by being direct, honest and professional in his approach and is bilingual in English and Spanish.