About Us
Founded by Edward Dahlberg in 1995, Emerald Aviation is an industry leader in aircraft sales and acquisitions, providing brokerage, consulting, technical completion and owner/trustee services. As owners, operators and pilots themselves, the team at Emerald Aviation delivers an unmatched level of expertise and personalized service. The company is guided by its mission to provide transparency and maintain the very best interests of its clients, leading the way for successful negotiation of even the most complex transactions. Recent sales and acquisitions include a 2010 Falcon 900EX EASy, 1982 Citation II, 1196 Astra SPX, 2014 Bombardier G6000, and 2013 Gulfstream G650.
Emerald Aviation specializes in: 
Sales:

Help clients navigate the increasingly competitive aircraft sales process through next-level marketing and negotiating practices, transparency and continual communication. 

Acquisition:

Utilize proven transaction techniques to find the perfect aircraft for our clients, in the condition they require and at the best possible price.
Aircraft Consulting Services
Provides quality advisory and technical services to businesses, aircraft owners, airlines, aircraft lessors and lenders, legal counsel and government entities, including: complete aircraft operational management; market research and assessment; flight department start-up; domestic and international flight planning; and aircraft appraisals.
Aircraft Technical Completion Services
Monitors the critical path schedule, proactively identifying and solving major issues before they arise — maintaining a firm understanding of the client's needs and close attention to quality, pricing and schedules.

Aircraft Owner/Trustee Services
trusteeThrough an operating agreement, serves as trustee to hold legal title and files for FAA registration. Also serves as owner trustee to secure U.S. registered aircraft for non- U.S. citizens or corporations. 
Private Jet Charter
Customized jet charter experiences for efficient and worry-free travel.

Emerald Aviation has offices in Manassas and Richmond, Virginia, as well as  San Diego, California. 
Meet Our Team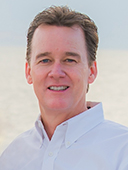 Ed Dahlberg, President of Emerald Aviation Inc., has more than 20 years experience in the field of business and commercial aviation. He began flying in 1978. After obtaining his commercial, instrument and multi engine certificates he served as a pilot for a regional commuter airline. In 1988 he began his career in aircraft sales at Jettech, Inc and later went on to manage the company. In 1995 Ed left to establish his own company Emerald Aviation. His aviation experience is complemented with a Bachelors Degree in Marketing from the University of South Florida.
Gaining trust and confidence of customers over the last two decades, he has the admiration of many in the marketplace. Through transparent business transactions and always effectively representing the best interests of his clients, Ed has developed business relationships worldwide that have endured through the years. Straightforward plane sales and multifaceted transactions; King Airs to Gulfstreams and everything in between, they are all handled with one objective in mind, his clients.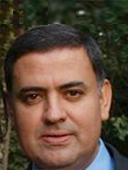 Leonardo graduated from "Universidad Catolica" Bachelor of Arts-Law, in Venezuela in 1987 with Master's Degree in Civil Law 1991, following graduation he worked in the Sofitasa Bank as an Attorney for several years. Leo is a private pilot with single engine rating and is passionate about aviation. In Venezuela he began his own sales organization "Aero XXI C.A." in 2002, and completed the sale of a Cessna 340A, Piper Cheyenne I, and Turbo Commanders 690BII and 840.
Leo was editor and has written in the past for www.aeroxxi.com (2002-2004), a publication promoting corporate aviation in Latin America. Leonardo habla Espanol.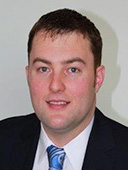 Mitchell Gadsby is an aircraft engineer, with more than ten years of experience in base and line maintenance with a leading commercial airline. Mitch received his engineering degree and EASA full B1 license from the City of Bristol College, Bristol, England, and has earned type ratings on B757, B767, B777-200/300 with GE90, Rolls Royce and Pratt & Whitney engines and is composite trained. Mitch knew from an early age that he would pursue a career in the aeronautical industry, and received a Churchill Bursary for gliding at sixteen and was awarded a Royal Air Force Flying scholarship at seventeen. He brokered his first plane deal while in college by locating, organizing and supplying the college with a Learjet.
Mitch has earned extensive professional accolades by being direct, honest and professional in his approach and is bilingual in English and Spanish.